From Villas to Vineyards: Unique Property Investments in Thailand
Investing in real estate is a time-tested approach to growing wealth. Its universal appeal spans across continents, and one country that shines brightly on the investment radar is Thailand.
The array of property investment opportunities here is impressive, ranging from sophisticated villas to flourishing vineyards. To own a piece of this magical land, consider investment property in Thailand.
This article will guide potential investors through the compelling options within Thailand's buoyant property market.
Villas: The Epitome of Opulence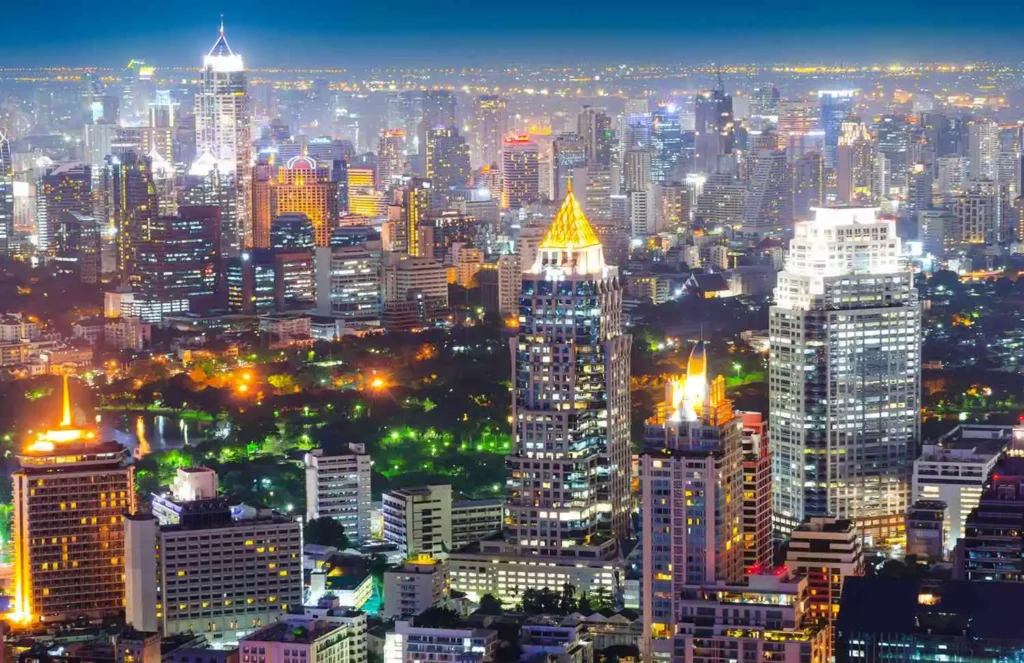 Both domestic and international buyers highly appreciate luxury villas in Thailand for their outstanding architectural designs and unique selling propositions.
These properties blend harmoniously with the natural landscapes and local culture, creating a high-demand luxury lifestyle segment within the real estate market.
1. Location, Location, Location
When it comes to villa investments, location is often paramount. Thailand offers a wide array of location options, from bustling tourist hotspots like Phuket and Koh Samui to more serene environments such as Chiang Mai or Hua Hin.
Phuket and Koh Samui
Both Phuket and Koh Samui are globally recognized for their stunning beaches and idyllic island lifestyles. Villas in these locations offer breathtaking sea views and easy access to local amenities, restaurants, and entertainment.
These areas are also well connected to international airports, making them highly appealing to tourists and expats. With the high demand for luxury rentals in these areas, villa owners often enjoy significant rental yields.
Chiang Mai and Hua Hin
On the other hand, villas in locations like Chiang Mai and Hua Hin cater more to those seeking tranquility and a closer connection to nature.
Chiang Mai, surrounded by mountains and green landscapes, attracts those who enjoy a cooler climate and outdoor activities.
Although Hua Hin is also a beach destination, it is frequently quieter than Phuket or Koh Samui, making it popular with locals and foreigners who favor a more laid-back way of life.
Both locations have seen a rising demand for quality homes, providing excellent opportunities for property appreciation and rental income.
You may like to check out GRAMS28 154 City Pack Review: Is It Worth It?
2. Variety of Villa Types
Thai villas come in various forms to cater to different tastes and needs. Some villas are part of larger developments, offering shared amenities such as swimming pools, gyms, restaurants, and security services.
These are ideal for investors looking for hassle-free ownership, as maintenance and upkeep are generally taken care of by management companies.
Standalone villas are also a popular option for those seeking more privacy and flexibility. These properties often come with private pools, large garden spaces, and unique designs, providing a personal and distinctive lifestyle.
However, these might require more involvement in terms of property management and maintenance.
Vineyards: The Emerging Gem
Vineyards in Thailand, while relatively new to the investment landscape, are rapidly gaining traction. They offer an intriguing alternative to more traditional real estate investments, thanks to Thailand's unexpected but flourishing wine industry.
They are not only a source of income but also provide a sense of involvement in an industry that's both fascinating and challenging.
Thailand's wine industry has seen surprising but significant growth over the past few decades. Despite the country's tropical climate, which was initially thought to be unsuitable for viticulture, several pioneering vineyards have successfully grown a variety of grapes and produced award-winning wines.
This success has put Thailand on the global wine map and attracted more investment.
Hua Hin Hills
The vineyards in Hua Hin Hills are known for their scenic beauty and are associated with an established wine brand, making them a popular tourist destination.
They also have excellent wine tourism infrastructure, offering tours, tastings, and gourmet dining experiences.
Khao Yai
Khao Yai vineyards, near Bangkok, are recognized for their diverse grape varieties. These vineyards benefit from their proximity to the capital city and its vast population, making them a popular day-trip destination. The local culture here embraces wine, adding to the appeal.
Read more From Beaches to Jungles: Thailand Honeymoon Adventures for the Adventurous Souls.
Legal Considerations for Property Investment
Despite the potential for high returns, property investment in Thailand does have its own set of legal complexities.
Foreign investors can't usually own land directly, but they can secure long-term leases and possess the buildings erected on the leased land. It's essential to seek guidance from a trusted legal counsel to navigate these legal intricacies.
Thailand's Property Investment Horizon
The investment prospects in Thailand's real estate sector show considerable promise. The thriving tourism industry and a robust domestic market ensure a bright future.
With the ongoing expansion of projects such as the Eastern Economic Corridor, more areas in Thailand are set to be unveiled, offering a broader range of investment opportunities.
Wrap-Up
The real estate market in Thailand offers an exciting juxtaposition of tried-and-true and fresh investment possibilities.
While luxury villas represent a traditional yet profitable investment path, the up-and-coming vineyard segment provides a unique opportunity that resonates with the increasing global inclination towards sustainable and experiential investment.
The legalities may seem daunting, but the potential returns on property investments in Thailand are well worth it. Learn more about investing in Thai real estate at https://thailand-real.estate/.