10 Best Destinations To Visit Around The World
Are you ready to start planning the trip of a lifetime? Whether you're looking for a once-in-a-lifetime adventure or just a relaxing getaway, there are so many incredible places around the world to visit.
It's no secret that the world has many fascinating destinations; therefore, choosing the perfect destination can be challenging.
But like how valuable your online casino reviews can be for readers looking to learn more about the best and worst operators online, we have expert opinions, current trends, and reader votes to rely on to get all the insight we need when it comes to finding the best travel destinations in the world. 
If you are curious about where your next trip should be or what you should include on your travel bucket list, then you're certainly on the right page. Read on for an exciting overview of some of the best places to explore and experience the world's wonders.
What are the Best Destinations To Visit Around The World?
#1. Barcelona, Spain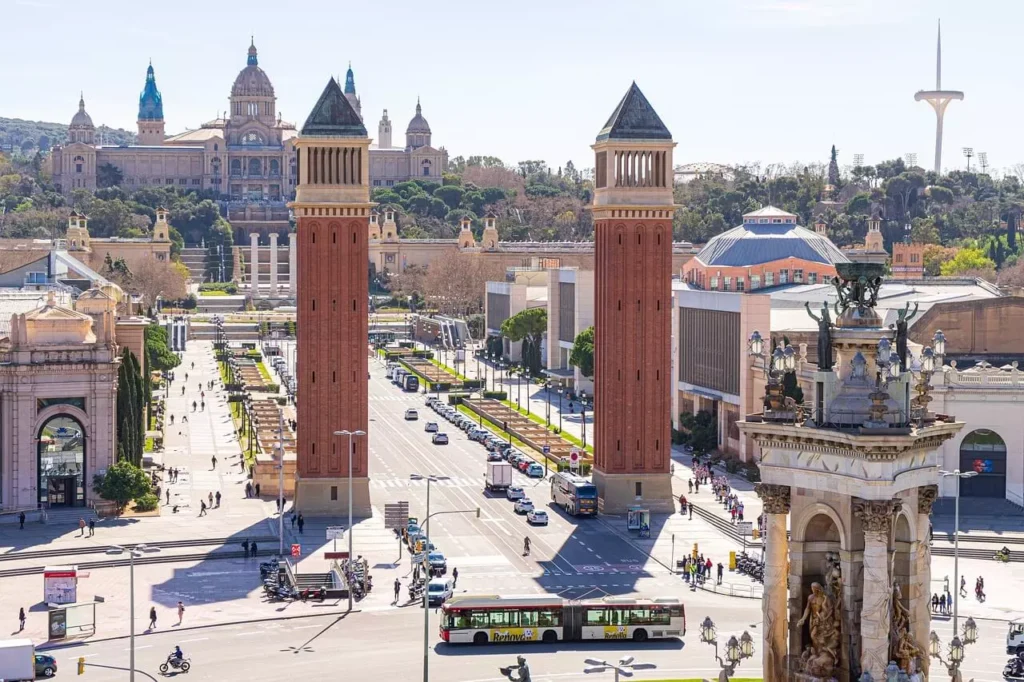 Barcelona is a must-see destination for any traveler looking to explore some of the most beautiful cities in the world. Barcelona has something for everyone, from its stunning architecture and incredible nightlife to its rich culture and art.
Gaudi's unique architecture, like the Park Güell and the Sagrada Familia, as well as the Picasso Museum and the beaches of Barceloneta, are just some of the things to see and do in the city.
There are plenty of historical sites to explore, including the Barcelona Cathedral and the Gothic Quarter. The city also has a wide range of shopping places, from small shops to big malls and stores.
Barcelona is known for its vibrant nightlife, with bars and clubs open until the early morning. You can also find some of Spain's best restaurants here, offering delicious tapas and more traditional Spanish dishes. Plus, there are many festivals throughout the year, such as La Mercè, which celebrates the city's patron saint.
No matter what you're looking for, Barcelona offers a unique experience that will leave you wanting to return for more. From exploring historical sites to partying late into the night, Barcelona is a travel destination that should be on everyone's bucket list.
#2. New Zealand's South Island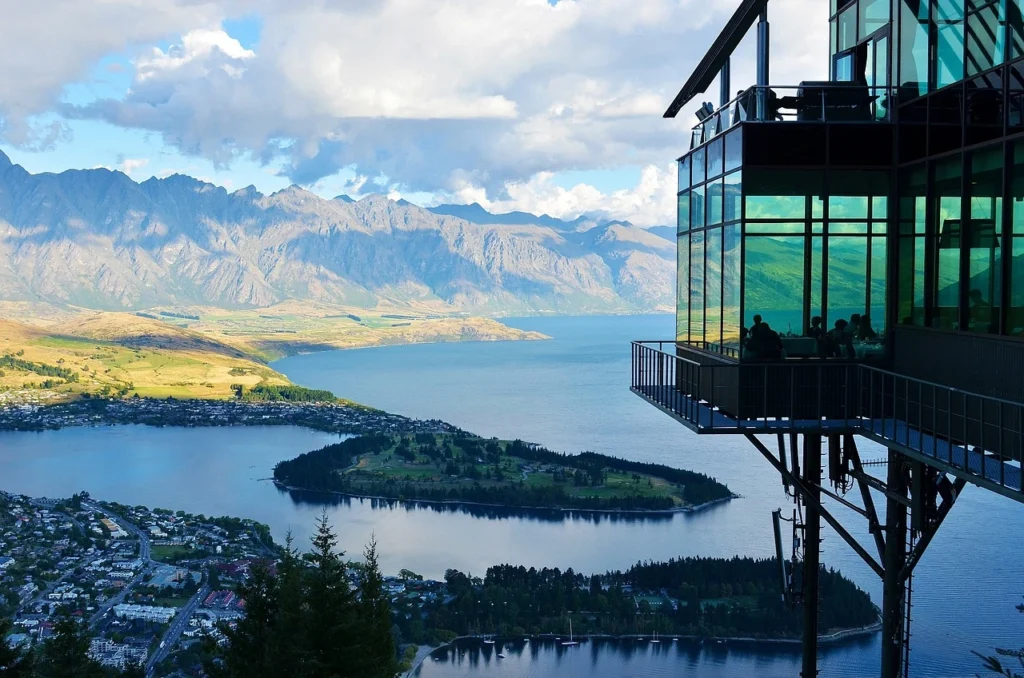 The South Island in New Zealand is known for its majestic landscapes that you can't ignore. From spectacular fjords to dramatic mountains, visiting the place offers you the opportunity to admire the Fiordland National Parks' mountains, which are a UNESCO World Heritage Site.
You also have the option to take a hike or boat ride on Milford Sound for an even greater experience. In South Island, there's something to do both during the day.
At night, while you're out and about exploring the city once the sun sets, you can gaze and have a breathtaking view of the starry stars by visiting the University of Canterbury's Mount John Observatory. 
For a bit of adventure and thrill, put your inner daredevil to the test by visiting Queenstown, a favorite tourist destination for those who enjoy bungee jumping.
After this, you can take time out to relax in the Marlborough region by sampling some delicious sauvignon blanc wine.
Or, if your trip isn't over and you're still keen on exploring other amazing spots, you can explore the island's west coast by visiting Fox Glacier and Franz Josef to have some fun at some of the most accessible glaciers in the world. 
If you love the vibrant spot for nature, t hen you will love to check out Fun Things To Do Each Time You Tour the United States
#3. San Francisco, United States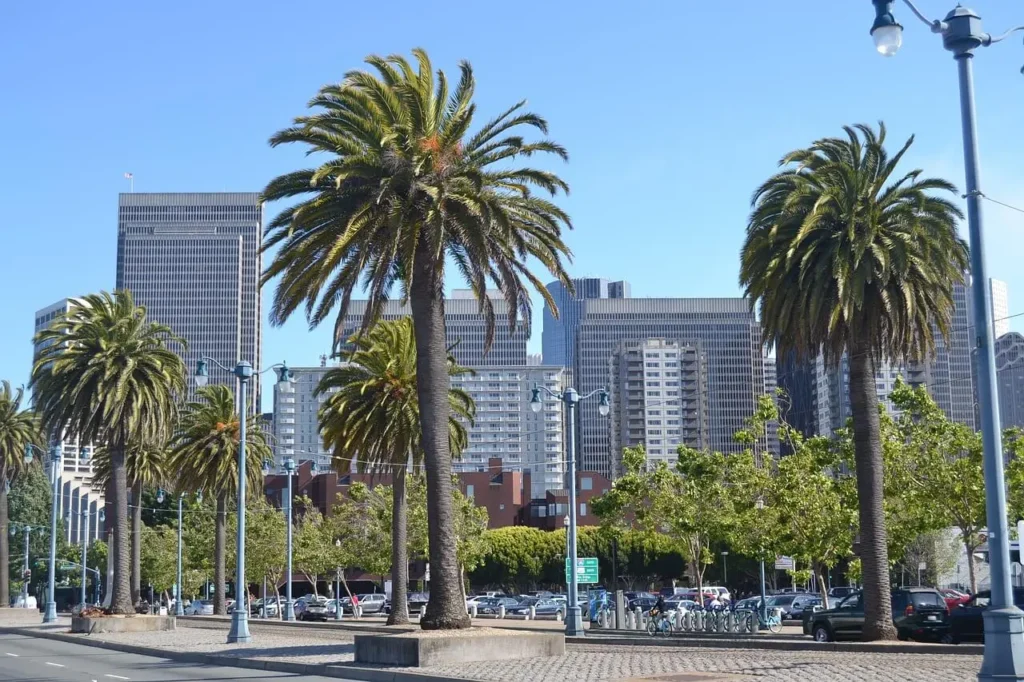 San Francisco is one of the most popular and beautiful destinations in the United States. With its stunning views of the bay, iconic Golden Gate Bridge, vibrant culture, and an array of attractions, it's easy to understand why so many people choose to visit this amazing city.
Whether you're a foodie looking to indulge in some of the best cuisines in the world, or an adrenaline junkie wanting to explore some of the highest peaks in the area, San Francisco has something for everyone.
Enjoy strolling along the waterfront, admiring the architecture of Alcatraz Island, or sampling the delectable dim sum at Chinatown.
Take a trip to the iconic Golden Gate Park, where you can soak up the sun and admire the beautiful botanical gardens. Or explore further afield and check out some excellent nearby hikes like Mt. Tamalpais or Muir Woods.
No matter what type of traveler you are, San Francisco has something to offer everyone. From its incredible beauty to its delicious cuisine, there's no doubt that it is one of the top travel destinations you can't miss!
#4. Paris, France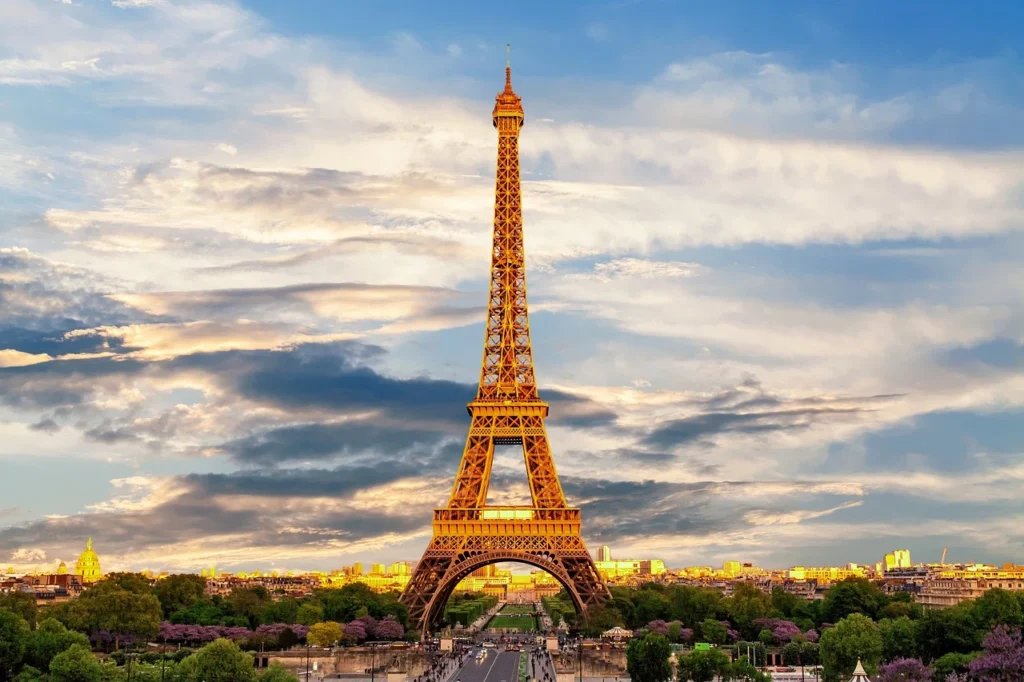 Paris has always been known to attract visitors from all walks of life simply because of some of its iconic attractions like the Arc de Triomphe, the Louvre, and the Eiffel Tower.
But that's not all the place has to offer since many travelers have found themselves falling in love with the city's shopping districts that trend all over the place, vibrant markets, and quaint cafes. 
Don't be afraid to wander off along the cobblestone streets, grab a croissant, and find yourself relaxing on the Seine banks for hours.
Then, on a day you've prioritized a quick day trip, you can head to the Palace of Versailles, located 15 miles from the city center. Here, you'll have the option to tour the place yourself or with a tour guide as you move along to explore the estate. 
Traveling around New York? Take a look at some of the best things to do in Alexandria Bay (New York), Ithaca (New York), and Fun Things To Do In Watertown (New York).
#5. Maui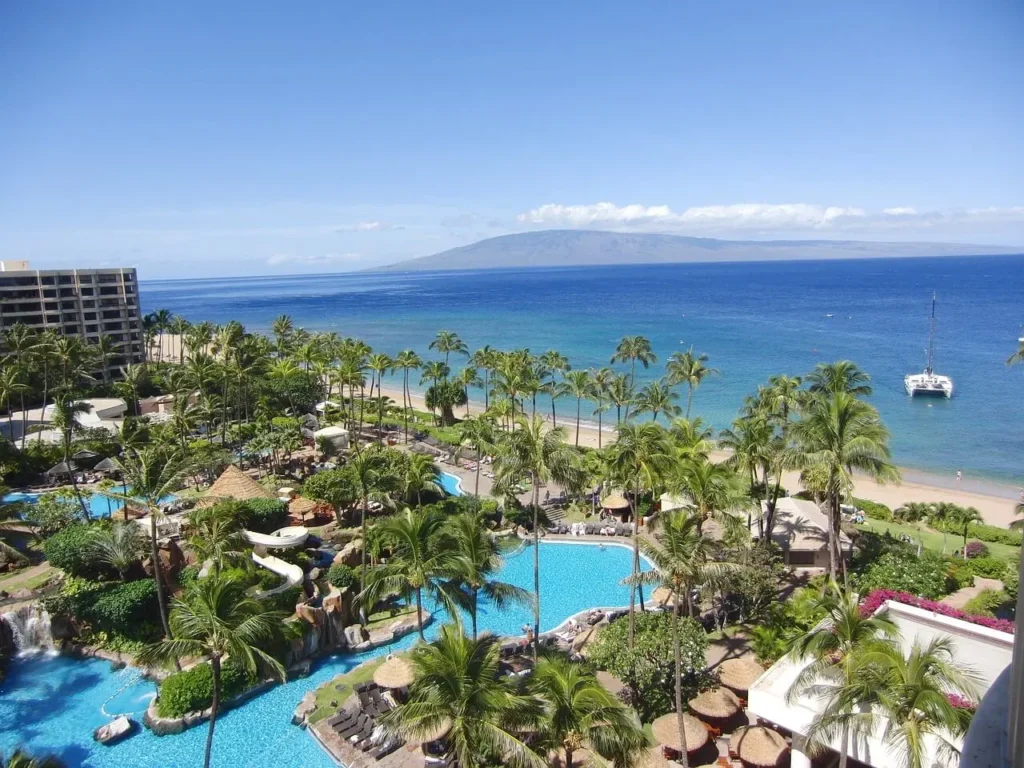 This Hawaiian island has a lot to offer travelers, which makes it unlike any other tropical travel destination you can explore.
From snorkeling with sea turtles and relaxing on black and white sand beaches to taking a fun drive along the Road to a place called Hana and enjoying Maui's fantastic coastline from a helicopter, there are loads to unpack. 
A single travel trip will never be enough to explore the place fully, but if you intend to be there for some time, you might want to steal some time to visit Haleakala National Park.
It's one of the world's biggest dormant volcanoes, and while you're at it, why not visit a luau to immerse yourself in local culture and food?
#6. Bora Bora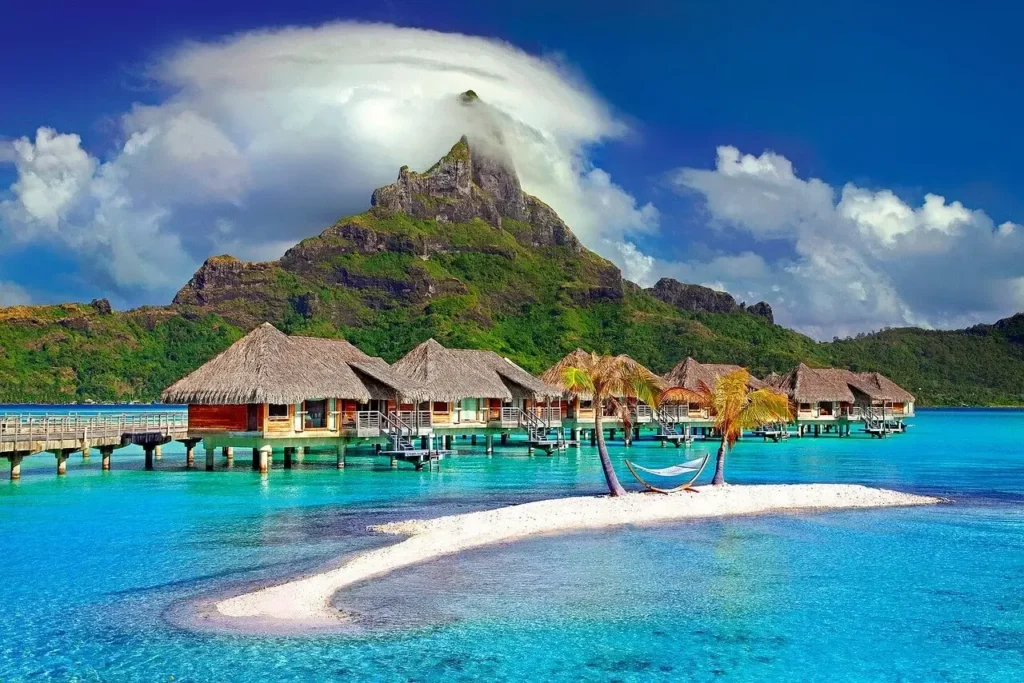 This small French Polynesian island makes up for its small size with sheer tropical beauty. Visitors will find luxurious resorts, lush jungles, and picturesque beaches here.
If you are keen on a bit of a challenge and adventure, you can visit Mount Otemanu, the island's extinct volcano. But for a more relaxed experience, blend in with the locals so they can help you get a glimpse of some of the best sights on the island while taking an off-road excursion.
You can also relax by heading to Matira Beach for an experience with the soft white sand and crystal clear water. 
Even though a trip to Bora Bora is a little pricey, most travelers return home to say that the experience is worth every penny.
#7. Berlin, Germany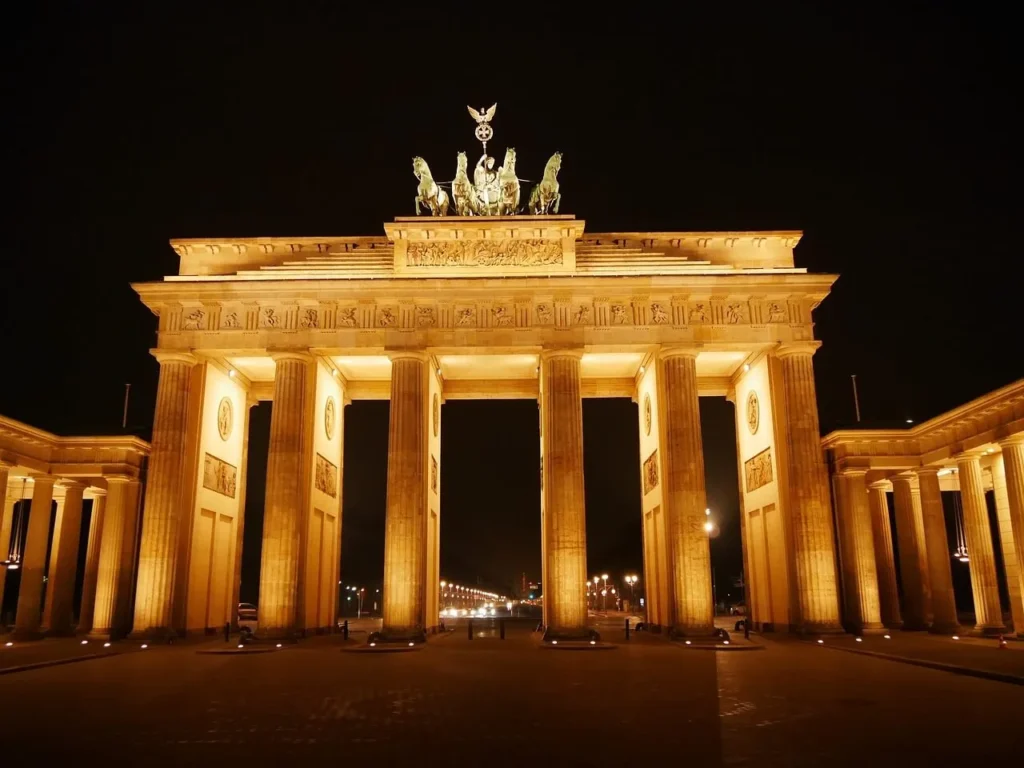 Berlin is a city filled with culture, art, and history. It's no wonder it's one of the top destinations to visit around the world. Whether you're looking for great food, amazing architecture, or exciting nightlife, Berlin has something for everyone.
The city's famous sights include the Brandenburg Gate, Alexanderplatz, the Holocaust Memorial, and the Reichstag.
Each of these landmarks is a must-see for any traveler. You'll also find plenty of fascinating museums and galleries that showcase the city's long and storied history.
Berlin is the place to be if you're looking for a vibrant nightlife scene. The city offers many bars, clubs, and venues open late into the night. There is something for every taste, from underground techno parties to fashionable cocktail bars.
Finally, no visit to Berlin would be complete without a visit to its many parks. The Tiergarten is one of the largest inner-city parks in Europe and is home to numerous gardens and woodlands.
Take a stroll through this sprawling green space for some much-needed respite from the hustle and bustle of the city.
Berlin has something to offer no matter what you're looking for in a travel destination. From historic sites to cutting-edge nightlife, this exciting city has something for everyone. If you're looking for an unforgettable experience, add Berlin to your must-see destinations!
Are you about to embark on an adventure to Kentucky for a wonderful vacation? You can check out the best things to do in Ashland (Kentucky), Elizabethtown (Kentucky), Newport (Kentucky), and Fun Things To Do In Somerset (Kentucky).
#8. Istanbul, Turkey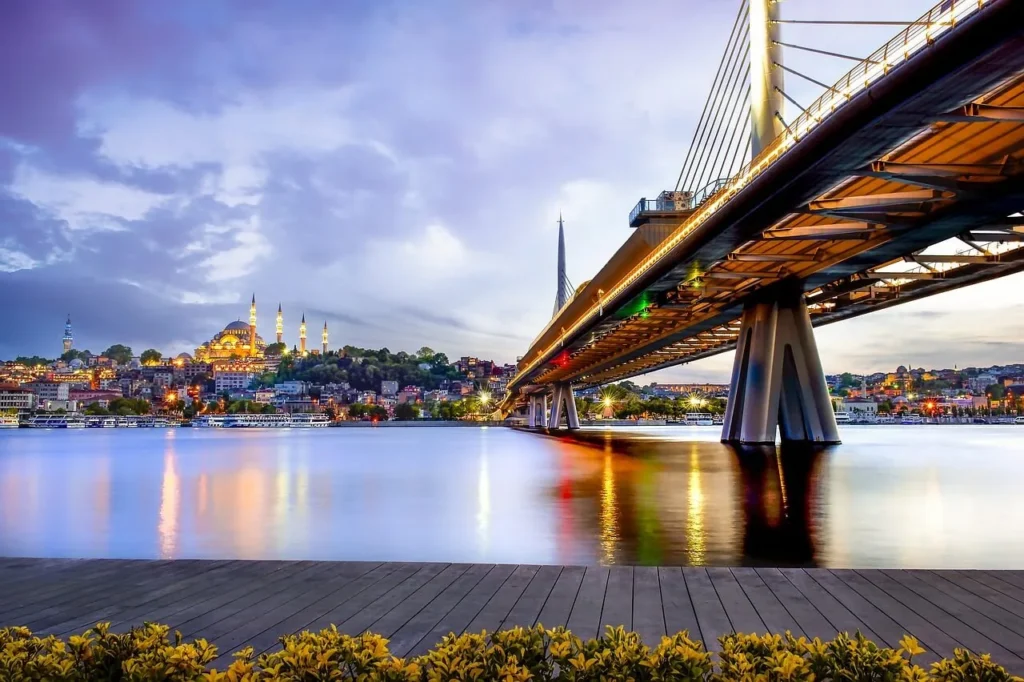 Istanbul, Turkey, is one of the world's most popular and breathtakingly beautiful cities. Located on the Bosporus Strait, Istanbul is a blend of cultures, offering visitors an incredible experience of both European and Middle Eastern life.
Istanbul has something for everyone, from the stunning Grand Bazaar to the iconic Blue Mosque. Tourists can spend their days learning about the city's interesting history, visiting its many mosques, churches, palaces, and monuments, and eating delicious Turkish food.
For those seeking beach time, head to one of Istanbul's beaches, such as Golden Beach or Bosphorus Beach. Adventure seekers can take a hot-air balloon ride or cruise along the Bosporus Strait to see the stunning skyline of Istanbul.
No matter what your interests are, Istanbul is sure to deliver a magical experience!
#9. Rome, Italy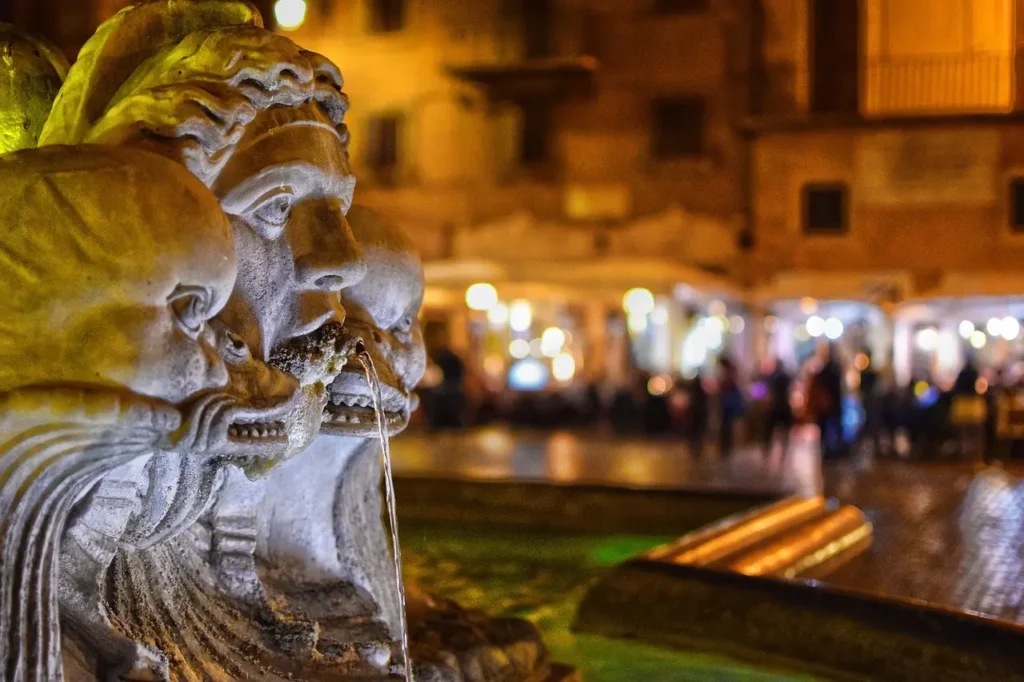 Rome, Italy, is one of the world's most iconic and beloved destinations. From the ancient ruins of the Colosseum to the breathtaking beauty of the Trevi Fountain, Rome offers visitors a wealth of sightseeing opportunities.
The city's rich history and vibrant culture make it a great place to explore. And with so many amazing restaurants, shops, and attractions, it's no wonder why Rome is a top travel destination.
When visiting Rome, you can wander the city's cobbled streets and admire its stunning architecture. Explore the city's many churches and cathedrals, or take in a show at the famous opera house.
You can also sample some delicious local cuisines, from pizza to pasta. Of course, no visit to Rome would be complete without trying out some of its world-famous gelatos!
Whether you're visiting for business or pleasure, Rome offers something for everyone. So discover why this stunning city is one of the top destinations in the world.
#10. Sydney, Australia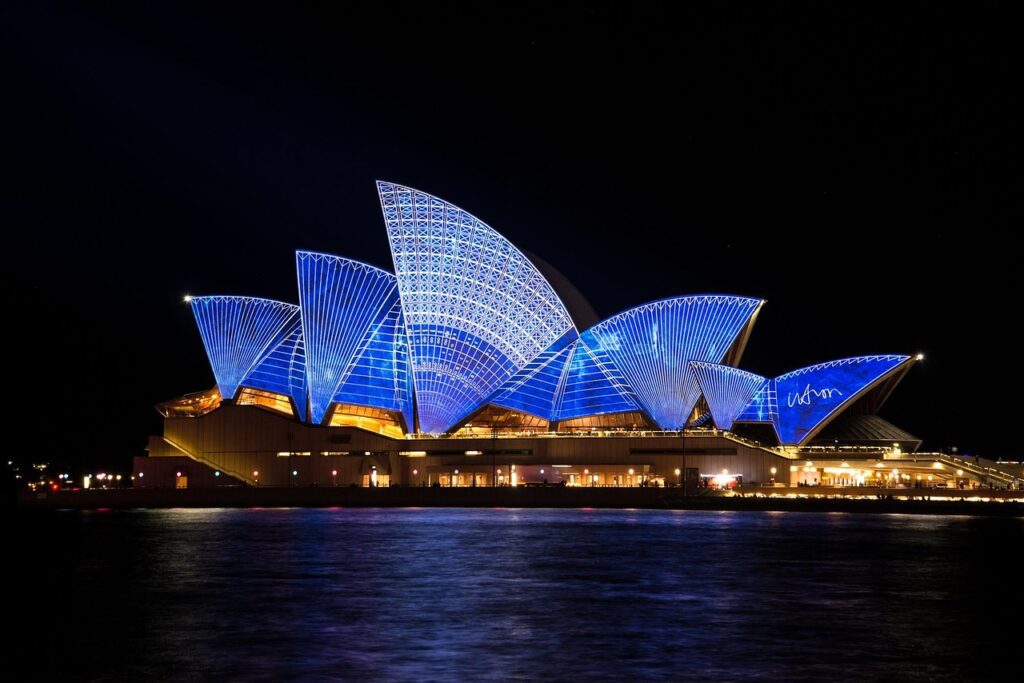 Sydney is one of the most beautiful cities in Australia. With its stunning views, diverse culture, and vibrant nightlife, it's no wonder it's a top destination for travelers worldwide.
Sydney has something for everyone, from the iconic Sydney Harbour Bridge and the historic Sydney Opera House to the sunny Bondi Beach and the cobblestone streets of The Rocks.
For an unforgettable experience, take a ferry ride around Sydney Harbour and take in some of the most breathtaking views in the world.
Or explore the city's dynamic art and cultural scene with a visit to one of the many museums and galleries. And don't forget to sample some amazing food at the city's many restaurants and cafes.
No matter what you decide to do, a visit to Sydney is sure to leave you with unforgettable memories.
Before You Go…
It is no secret that the world is vast and beautiful, with amazing destinations to explore and memories to make. Whether you're looking for a weekend getaway, a relaxing beach holiday, or an epic adventure across the globe, there are many incredible destinations to visit worldwide.
Each place you visit will give you a unique experience that will make your travels unforgettable. For example, some places have beautiful mountains, while others have beautiful beaches or architecture.
No matter what type of traveler you are, these 10 top travel destinations provide something special for everyone. So start planning your next adventure today and get ready to explore these amazing places worldwide. Bon, voyage!
Disclaimer: Vasttourist always strives for content accuracy. Since the time of publishing, travel-related information regarding pricing, schedules, and hours may have changed. Please see individual websites embedded in this post for the most current trip-planning information.

Unless otherwise stated, Vasttourist does not claim ownership of any images used on our blog site. The respectful owners of all visual content have copyright protection. We try to include links to the sources. If any images are your property and you do not want them to appear on our blog, don't hesitate to contact us; we will take them down immediately. We support properly crediting the original writer, artist, or photographer.