The Best Way To Rent an RV For Beginners and What It Costs
The possibility of buying or renting an RV during this summer trip was actually never in my plans if I'm being honest. But, since 2020, almost nine trips of mine have been delayed and, then, cancelled – thanks to the COVID-19 pandemic and my messed-up budget.
So, this year, I didn't take any risk and went for renting an RV anyway. 
And, if I am being honest with myself, I think I did a darn good job as well. My summer trip of 2023 was fun, exciting, and adventurous. Truth be told, my girlfriend loved it too!
However, with so many options available out there, why did I really go for an RV? 
How did I choose one to begin with?
Did I have to make any compromises to tuck in my plan within my budget properly?
Well, in this article, I'll answer all of these questions elaborately to help you out. But, before I get on with that, let me give you a fundamental idea of what an RV is.
What is an RV?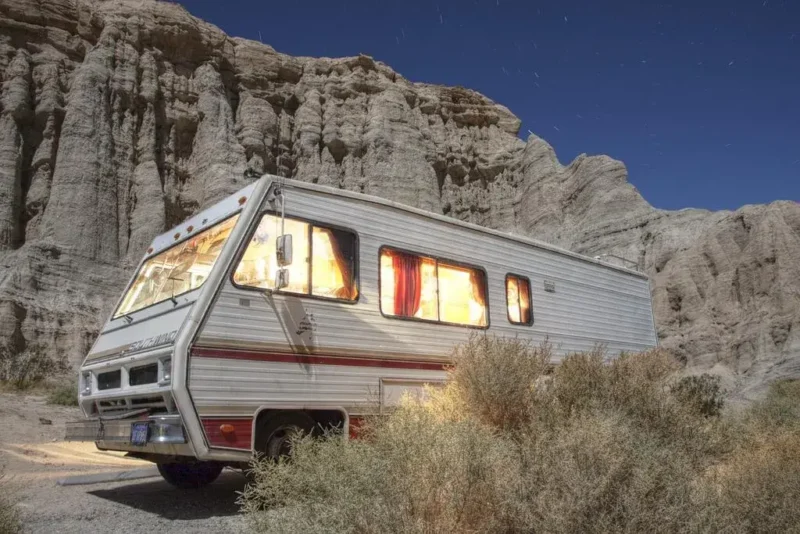 An RV (or recreational vehicle; that's what it's known as amongst the not-so-lazy people) is a motor-based four-wheeler designed for comfortable yet compact accommodation. 
It's a favorite among nomads like me who don't want to spend too much money on hotels. Another great thing about the vehicle is that it's quite lightweight. Thus, in a way, it's somewhat easy to maneuver it no matter what type of road you're driving on.
The internal structure of the vehicle might include a kitchen, a bathroom, a bedroom, and a spacious living area. Nonetheless, the amenities would mostly depend on the type of RV you are thinking about buying. Basically, the more money you spend, the more things you get.
What type of RV should you start with?
If you're going on a tour or something as such, it's best to opt for anyone between the A, B, or C classifications. Usually, the latter two are more prominent in this aspect. But, the former can also be an excellent option if you have too many people in your traveling team. 
In any case, let's get to know more about them. 
1: Class – A Motorhomes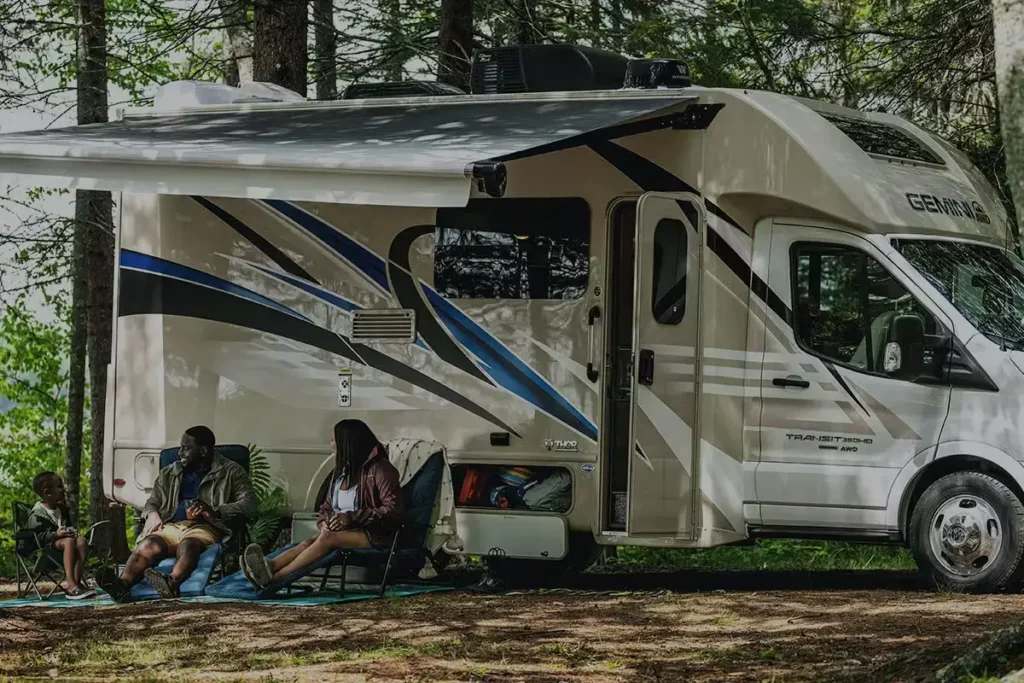 Class-A – Motorhomes usually have the largest or most spacious interiors of all. Thus, for that reason, they tend to have an expensive price tag as well. But, there are a few reasons why I think making an investment in this aspect is worth it.
For example,
They are lightweight and have a gas engine.
They offer a lot of space and, therefore, can be ideal for a party trip. 
There are several modern appliances available in the vehicle, too.
However, as it comes with too many things, it might be difficult for you to repair it quickly. And, if you are going to a professional, they will ask for a massive amount of money too. 
Cost: USD 350 to 450 per night
2: Class – B Campervans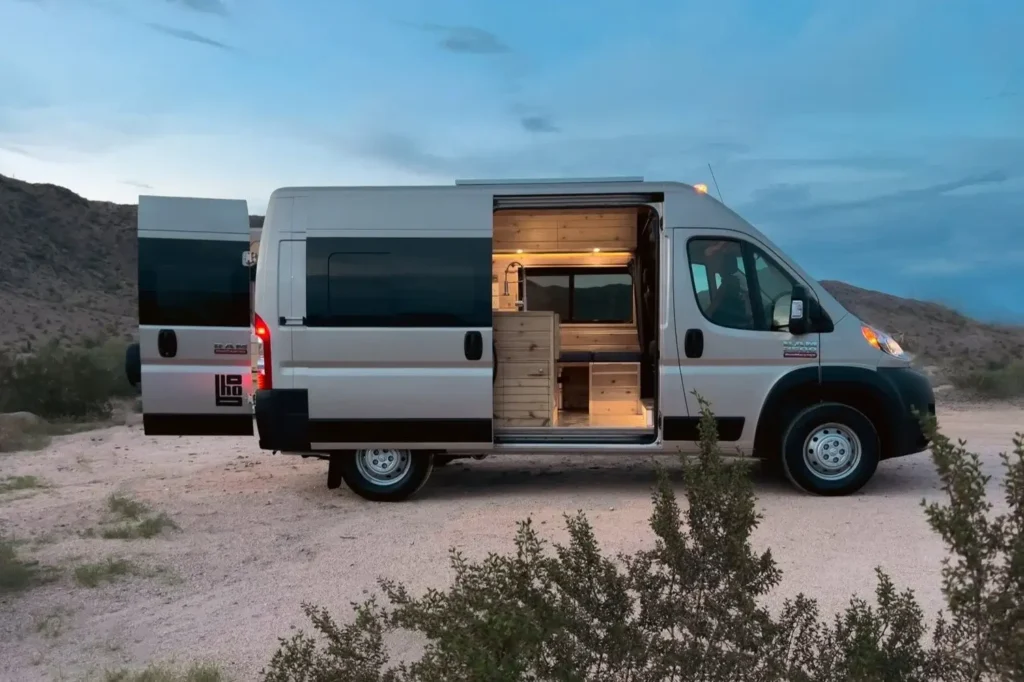 As the name implies, this is a basic type of camping vehicle. It's pretty lightweight, even compared to the previous option. And, due to the excellent structure, driving it will be pretty easy as well. However, the space can feel a little restricted to many people. 
And I would also argue that these types of vehicles usually don't have too many features or amenities. However, if you are considering going cheaper in the vehicle aspect, it will be a perfect option for you – especially if you are going on a couple-trip.
Oh, and yes, it's a pretty good place to live on a budget as well. Just… Well, you have to get a few things for yourself, as the vehicle misses out on a lot of things. 
Cost: USD 200 to 350 per night
3: Class – C Motorhomes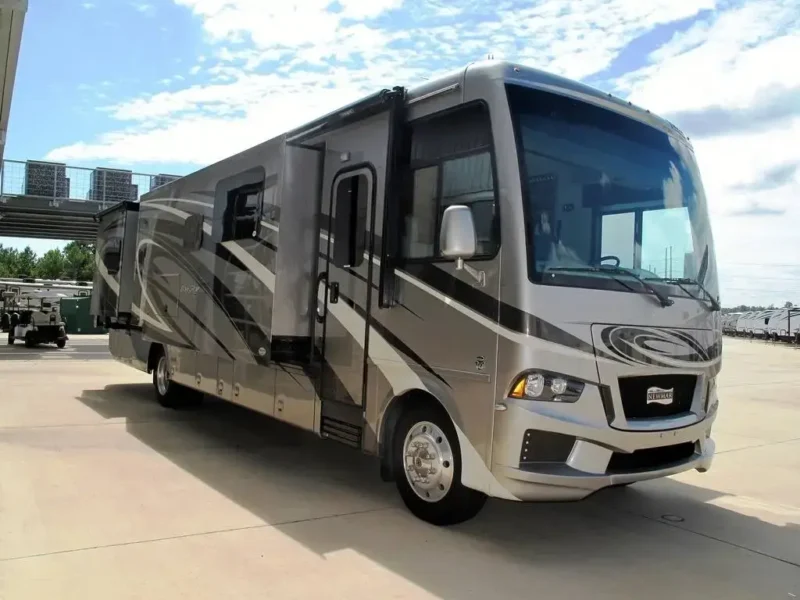 These types of vehicles are mostly developed on a chassis or a truck. Therefore, they feature a quite strong machine to begin with. You can also get them on any kind of road. 
The roofs of the vehicles come with a pop-up feature. Therefore, you can use it as you please. However, there are two catches that I would like to introduce to you:
The gas mileage of these vehicles is quite poor, to be honest.
Due to the less-compact design it comes with, it might be difficult to drive as well.
In any case, these are still recorded as the most rented vehicles among the families because of the space they offer. They are pretty good in the amenity department as well.
Cost: USD 225 to 400 per night
You may like to check out: 5 Best Reasons to Try a Campervan Holiday
How Do You Rent an RV?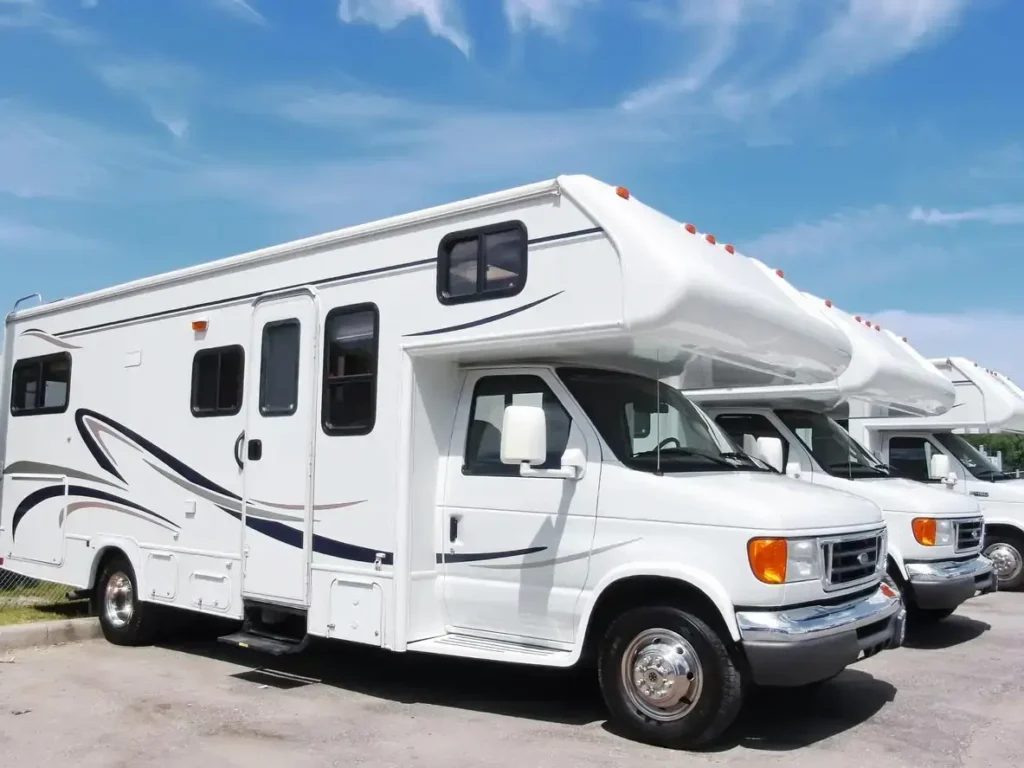 When it comes to using an RV, you are usually approached by two choices. 
Firstly, if you have the money, you can try to purchase the product. It will take a large chunk out of your budget, but it's best in the long run if you are a nomad like me. Or, you may also go for renting, which is what I had done to check what these vehicles have to offer. 
Let me tell you how I did it. 
1: Look for the Best RV Rental Companies
Like anything else, you have to do a lot of research, even if you are only considering renting an RV. And you have to spend most of the time finding the best rental company.
Here are a few things that you should look for while you are at it – 
How many days have they been working in this segment?
What is the amount of money they are asking for?
What are the types of vehicles that they can offer to you?
Do they have different customer support options?
What does their consumer-seller policy look like?
However, these are only the basics. If possible, I would also ask you to check the company's previous business ventures and how their audience has reacted to them.
Besides, you should also determine the prices of each of the organizations and compare their prices accordingly. Vehicle availability and rental terms are also some things that you should keep an eye on. Basically, the more information you have about them, the better.
2: Make a Reservation
Once you've selected a rental company, contact them to make a reservation. In order to do so, you'll have to provide the necessary details such as – 
The pickup and drop-off dates, 
The location, and 
Any specific requirements you may have
In addition, it's also advisable to make a reservation well in advance, especially during peak travel seasons. Also, once you have made a reservation, I would ask you to write down all of the details on a piece of paper or record it in a voice note. 
3: Check Driver Requirements
RV rental companies usually have specific requirements for drivers, such as minimum age, a valid driver's license, and sometimes even a clean driving record. 
So, when you are asking for their services, you'll also have to make sure that you have all of these details at place. Otherwise, they might not rent their vehicles to you. 
4: Review Rental Terms and Insurance
Carefully review the rental agreement and terms and conditions provided by the company. Pay attention to important details such as –
Mileage limits, 
Fuel policies, 
Cancellation policies, and 
Any additional fees or charges. 
Consider purchasing rental insurance to protect yourself and the RV during the rental period. If needed, you will need to provide the documents to the company accordingly. 
5: Pick Up the RV
On the designated pickup day, arrive at the rental location at the agreed-upon time. 
The rental company will typically provide you with a comprehensive orientation of the RV, explaining its features, operations, and any specific instructions. 
Take this opportunity to inspect the vehicle for any pre-existing damages and keep an eye on the rv blinds, and other parts of it too. Remember, you have the right to return the vehicle if you don't find it suitable for you. So, it's best to keep an eye on everything!
6: Payment and Security Deposit
Pay the rental fee as per the agreed-upon terms. Additionally, most RV rental companies require a security deposit, either as a hold on your credit card or as a separate payment. This deposit is refundable, provided you return the RV in the same condition as when you received it.
7: Enjoy Your Trip
Once you've completed the necessary paperwork and received the RV, it's time to embark on your adventure!
Familiarize yourself with driving and operating the vehicle before hitting the road. Follow all traffic rules, drive responsibly, and take proper care of the RV throughout your journey.
8: Return the RV
On the scheduled return date, bring the RV back to the rental location within the specified time frame. The rental company will inspect the vehicle for any damages and verify that everything is in order.
If there are no issues, your security deposit will be refunded, minus any applicable fees or charges that the company may require.
Note: Remember, it's crucial to communicate with the rental company if you encounter any problems or have questions during the rental period.
You may also like to check out: 5 Best Generators for RV Tailgating: An Ultimate Guide to Choosing the Best Generator.
The Final Say!
So, that will be all for this article.
Hopefully, I can help you get along with the process of renting an RV. However, if there's something you want to know about, make sure to comment below.
We would love to help you out.