How to Plan Dog-Friendly Day Trips in Dorset: A Step-by-Step Guide?
Nestled in the enchanting southwestern corner of England lies the captivating county of Dorset, where rolling hills meet the mesmerizing Jurassic Coast.
Its picturesque landscapes, stunning coastline, and charming villages make it an ideal destination for day trips. And even better is that it's a paradise for dog lovers!
If you plan to explore this beautiful county with your furry friend, this step-by-step guide will ensure you have a pawsome time. From selecting dog walks in Dorset to packing essentials, let's embark on an adventure your canine companion will wag its tail about!
Research dog-friendly destinations: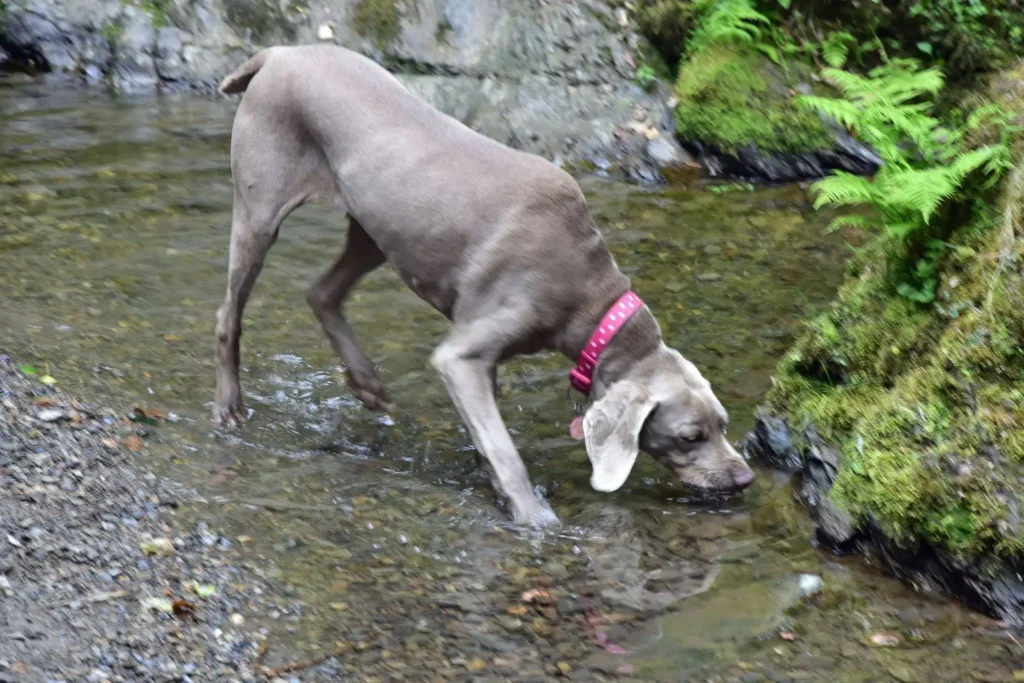 Before you head out, research and compile a list of dog-friendly places in this town. Look for parks, beaches, and attractions that welcome four-legged visitors.
Some popular choices include Durdle Door Beach, Kingston Lacy Estate, and Wareham Forest. Make sure to check their rules and regulations regarding dogs to avoid any surprises.
You may like to check out Traveling Solo? Here Are Some Fun Things To Do.
Plan the perfect route:
Now that you have a list of destinations, plan your route accordingly. Consider the proximity of these places and choose a logical order to visit them.
Factor in driving time and breaks for your furry friend. It's essential to ensure that your dog is comfortable during the journey.
Prepare Essentials:
For a successful dog-friendly day trip, pack the following essentials:
Leash and collar: Keep your dog secure when necessary.
Water and Bowl: Hydration is crucial; carry enough water for you and your pet.
Food and Treats: Remember your dog's favorite snacks to energize them.
Waste bags: Always clean up after your pet to keep the places you visit tidy.
First-Aid Kit: Be prepared for any minor injuries.
Blanket or towel: Provide a comfortable spot for your dog to rest.
ID and Contact Information: Ensure your dog has proper identification with your contact details.
Check local regulations:
Different places might have specific rules regarding dogs, so it's essential to be aware of them. Some beaches, for example, may have seasonal restrictions, while certain parks require dogs to be on a leash. Adhering to these regulations ensures a hassle-free day out.
Time Your Trip Wisely:
Consider your dog's routine when planning the trip. Try to schedule your visits around your dog's feeding and bathroom breaks. Dogs are generally more comfortable when they stick to their usual routines.
Choose dog-friendly accommodations:
If your day trip extends into an overnight stay, research dog-friendly accommodations in advance. Many hotels, cottages, and campgrounds in this town welcome pets. Ensure your chosen place has the necessary amenities for your dog's comfort.
Be mindful of other visitors:
While enjoying your day trip, be considerate of other visitors. Keep your dog on a leash in crowded areas, and make sure they are well-behaved. Always clean up after your pet, and don't let them disturb wildlife or other dogs.
Read more at Key Attractions for a Memorable Trip When Discovering North Carolina.
Capture the memories:
Don't forget to capture the special moments you share with your furry friend. It offers stunning vistas and photo opportunities aplenty. Share your adventure with fellow dog lovers on social media using a dedicated hashtag for dog-friendly trips!
Conclusion:
Planning dog walks in Dorset can be a rewarding experience for both you and your furry companion. The county offers many adventures, from exploring scenic beaches to hiking through lush forests.
Remember to research dog-friendly destinations, pack the essentials, follow local regulations, and be a responsible pet owner during your journey. By following this step-by-step guide, you'll create unforgettable memories that will have your dog's tail wagging in delight.
So, grab your leash and prepare for the adventure of a lifetime in Dorset, a destination where every day is a dog's day out!