What to do in Boston in a day
Boston is a city brimming with history, culture, and entertainment, and there is no shortage of things to do and see. From exploring the Freedom Trail to taking a stroll through the Boston Common to indulge in delicious cuisine, there is something for everyone in this vibrant city.
With its fascinating blend of historical landmarks and modern attractions, this charming city is a highly sought-after destination in the US, especially for those embarking on a New England road trip.
Despite having only 24 hours in Boston, you can cover many of the city's main highlights. Embark on a journey through US history as you follow the iconic Freedom Trail, explore the city's picturesque neighborhoods, and soak in the modern ambiance of Boston's bustling quarters.
Additionally, you can savor some delicious food and drink while enjoying the serene harbourfront views, making your day in Boston memorable.
This article will provide some insider tips about various activities and attractions.
Exploring Boston's Historical Sites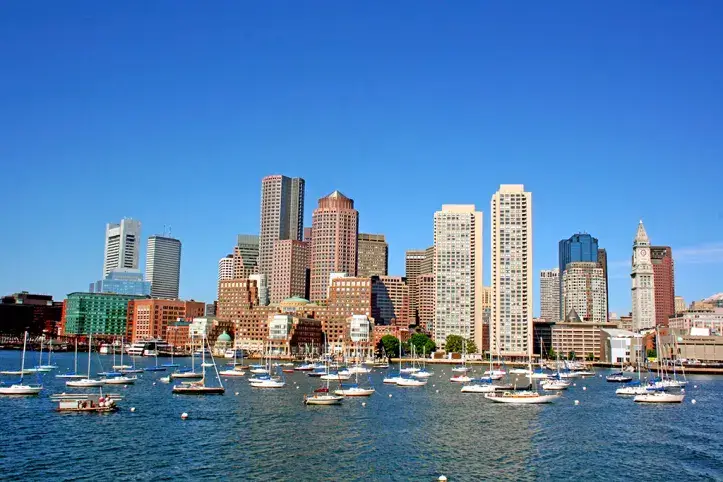 Start your day in Boston by exploring some of the city's most historic sites. Boston is steeped in history, and there's no better way to experience it than by taking a stroll along the Freedom Trail.
The Freedom Trail is a 2.5-mile-long path that takes you through 16 historically significant sites in the city. You can take a guided tour or explore the trail alone. Some must-visit places include the Massachusetts State House, Paul Revere's House, and the Old North Church.
After visiting the Freedom Trail, go to the USS Constitution Museum, located in the Charlestown Navy Yard.
The USS Constitution Museum is dedicated to preserving and sharing the history of the USS Constitution, which is the oldest commissioned warship afloat in the world. The museum offers interactive exhibits, artifacts, and historic documents telling the ship's 200-year history.
Exploring Boston's Neighbourhoods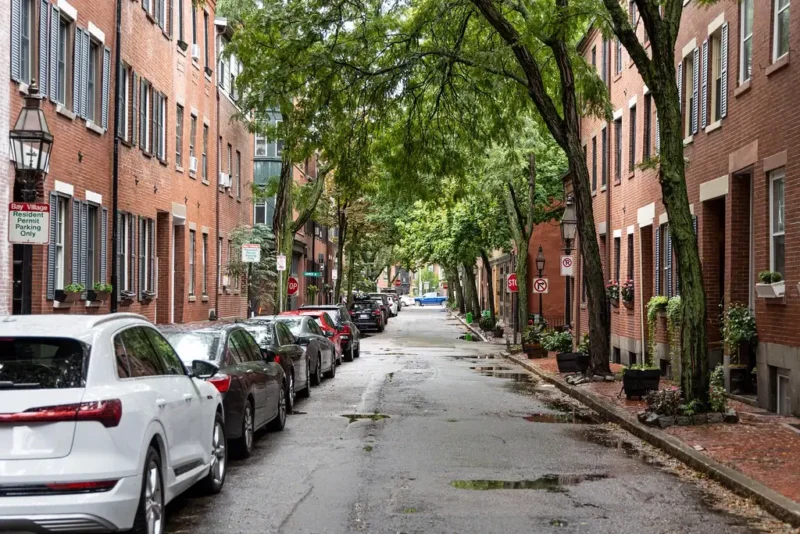 After taking in some of the city's most historical sites, it's time to explore Boston's charming neighborhoods. Start with the North End, which is Boston's Little Italy.
This neighborhood is famous for its Italian restaurants, cafes, and pastry shops. Be sure to stop by Mike's Pastry, famous for its cannolis.
Afterward, head to Beacon Hill, one of Boston's most picturesque neighborhoods. Beacon Hill is known for its historic brownstone homes, quaint boutiques, and charming cafes. Take a stroll down Acorn Street, the most photographed street in the city.
End your neighborhood tour in Back Bay, Boston's premier shopping and dining district. Back Bay is home to Newbury Street, lined with designer boutiques, art galleries, and sidewalk cafes. If you're a fan of architecture, you'll also want to check out the Boston Public Library in Back Bay, which features stunning architectural design.
You can also check out the most romantic travel destinations for mature couples in South America.
Sports and Entertainment: The Thrill of a Celtics Game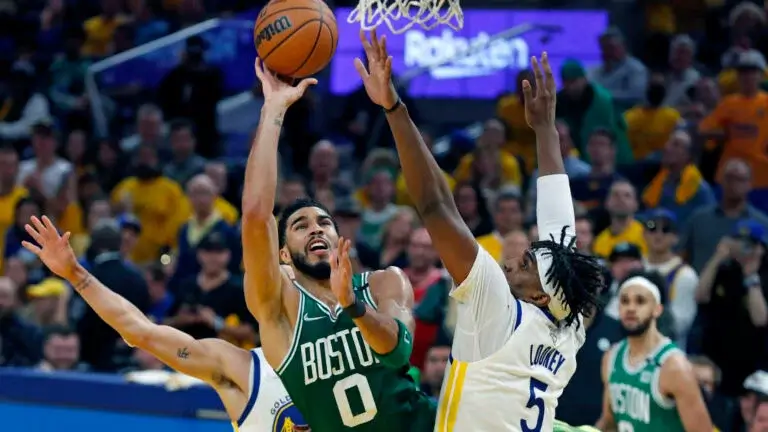 Boston is home to several professional sports teams, with a profoundly ingrained sports culture that permeates the city. One of the highlights of any trip to Boston is attending a Celtics game at the TD Garden.
Subscribe to our travel newsletter to stay updated.
The Boston Celtics, a historic NBA franchise, boasts a passionate fan base and a storied history, with 17 championships. A Celtics game is an unforgettable experience that perfectly encapsulates the spirit of Boston sports.
Try your luck at online gambling
Boston is known for its love of sports and games, and online gambling is no exception. If you're lucky, you can try online gambling at one of Boston's many online casinos. Online gambling in Boston is a great way to unwind and relax after a long day of sightseeing. Just be sure to gamble responsibly and only spend what you can afford to lose.
Online gambling can be a great way to add excitement and fun to your visit to Boston. You can add even more excitement to your game by using BetMGM Massachusetts Bonus Code. You can even try your luck at live dealer games, where you can play with a live dealer and interact with other players in real-time.
Indulging in Boston's Cuisine
Boston is known for its delicious cuisine, and there's no better way to experience it than by indulging in some of the city's iconic dishes. Start with a traditional New England lobster roll, a must-try when visiting Boston.
You can find lobster rolls at many of the city's seafood restaurants, including Neptune Oyster, James Hook & Co, and Yankee Lobster Co.
A lively location for dining and shopping, Quincy Market is a historic market structure in the heart of Boston. Quincy Market is a foodie's delight, with over 50 food booths providing everything from fresh seafood to legendary clam chowder. Sample regional specialties like lobster rolls and fried clams for a genuine sense of New England.
Boston cream pie, the state dessert of Massachusetts, is a must-try if you're in the mood for something sweet. The original Boston cream pie was created in 1856 and is in downtown Boston. Today, you can find Boston cream pie at many bakeries throughout the city.
Visit the Museum of Fine Arts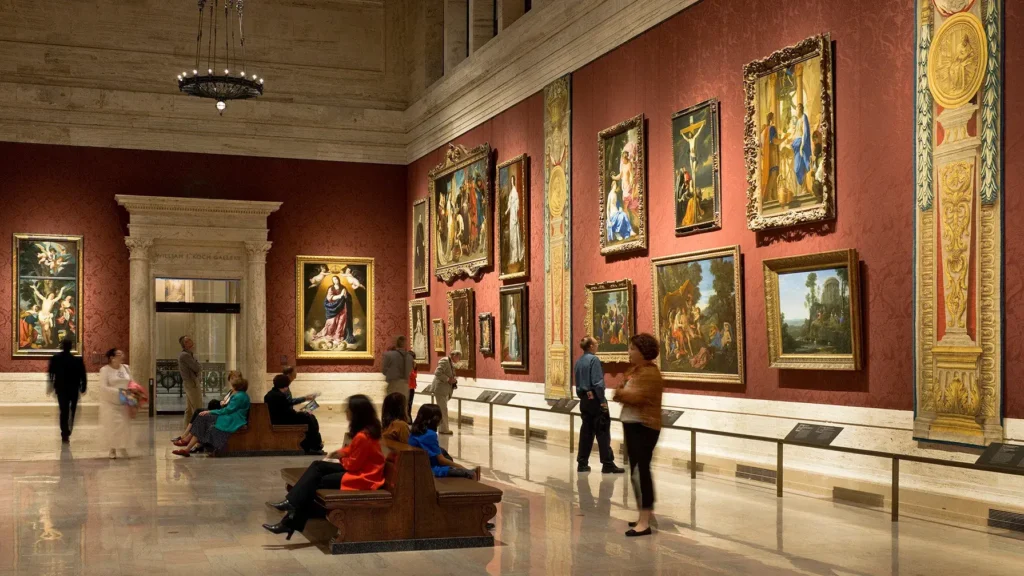 One of the museum's highlights is its extensive collection of ancient Egyptian artifacts. From intricate jewelry and sculptures to mummies and sarcophagi, you can explore the fascinating world of ancient Egypt and its rich culture.
The museum also has a fantastic collection of contemporary art featuring works by some of our time's most influential and innovative artists.
With over 450,000 works of art, it's easy to spend an entire day exploring the museum's galleries. But even if you only have a few hours to spare, visiting the Museum of Fine Arts is still worth it.
You can concentrate on an era or kind of art that interests you, or you can browse the numerous galleries and take in the beauty and wonder of the works on show. From ancient Egyptian artifacts to contemporary art and everything in between, the museum has something to offer every art enthusiast.
Before you go, You may like to check out the Best Things to Do in Las Vegas on a Monday.
Summary
Spending a day in Boston offers many experiences, from learning about its rich history to exploring its picturesque neighborhoods, trying delicious local cuisine, and admiring incredible art.
Start by walking the Freedom Trail and visiting the USS Constitution Museum, then wander through the North End, Beacon Hill, and Back Bay neighborhoods.
Remember to indulge in Boston's famous dishes, like lobster rolls and clam chowder, and end your day by visiting the Museum of Fine Arts.
What to do in Boston in a day
Disclaimer: Vasttourist always strives for content accuracy. Since the time of publishing, travel-related information regarding pricing, schedules, and hours may have changed. Please see individual websites embedded in this post for the most current trip-planning information.

Unless otherwise stated, Vasttourist does not claim ownership of any images used on our blog site. The respectful owners of all visual content have copyright protection. We try to include links to the sources. If any images are your property and you do not want them to appear on our blog, don't hesitate to contact us; we will take them down immediately. We support properly crediting the original writer, artist, or photographer.